Automated Wealth Program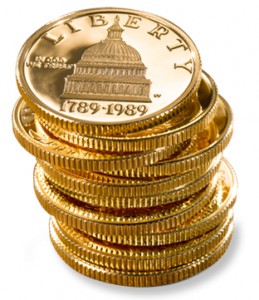 Here at RS Bullion we feel that everyone should benefit from the advantages of owning physical bullion. By offering the Automated Wealth Program this opportunity is made possible.
Our Automated Wealth Program allows one the flexibility to contribute to their wealth over a period of time through an installment-type process, rather than placing a large order up front. You can simply have an ACH debit set up through your bank account, or link a credit card to make your monthly purchase. The decided amount would  be automatically withdrawn from the account and your choice of bullion would then be shipped to you.
What makes this program so ideal is its versatility. For every transaction the product purchased may be interchanged therefore giving the option to own bullion in all different forms. To better insure your future, take this opportunity to secure and expand your wealth. We are proud to offer this program to those interested so that everyone can participate and reap the benefits from the ownership of bullion.
If you would like more information on this program please fill out the form below so we may send you additional information.